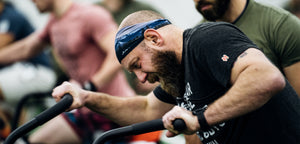 June 3, 2023 - Verona, NJ
What Makes Thieves and Beggars Special?
★★★★★

Perfect combination of technique, brute strength and speed. The race directors kept participants on their toes for the entire competition!

Brad P.

North Carolina
★★★★★

Truly a one of a kind event that incorporates a mix of OCR and rucking elements. Wonderfully executed and professional staff.

Jon S.

Vermont
★★★★★

I have been competing in both Crossfit and Endurance events for several years but I have never participated in an event that tested both my mental and physical fortitude in the way this Thieves and Beggars event did. I would highly recommend it to any athlete (novice or experienced)! You will not be disappointed.

Val T.

West Virginia
WELCOME TO THIEVES AND BEGGARS!
June 3, 2023


Co-ed Teams of 2


RX & Scaled Divisions


$4,000 in Cash Prizes!


Workouts will be released starting on Monday, November 14th


Competitors can expect a mix of obstacle course racing, strongman and rucking elements



Location:


Mud Sweat Tears Crossfit 561 Bloomfield Ave Verona, NJ 07044